Click Here to See Oliver on WVSM-TV Nashville, TN
I am offering "OLIVER" at a price of $13.95 per book so that every child and animal lover, will be able to bring "Oliver" the inspirational, beautifully-illustrated and well-received book into their own home.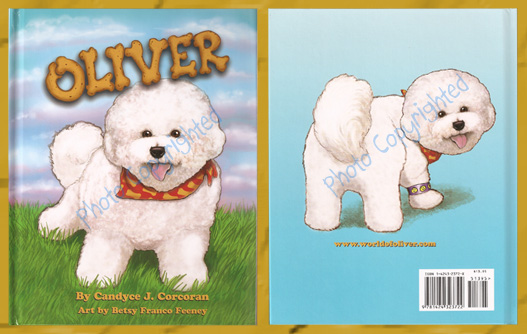 Click the link to read some

thoughts and feelings from Oliver's friends!

Click the link to read a press release from Candyce J. Corcoran for "Oliver"

"Oliver," a heart-warming illustrated children's book, is dedicated to Candyce's courageous Grandson Austin, who, like Oliver, needs to stay on Thyroid Hormone Medication for the rest of his life.
Austin was born with Congenital Hypothyroidism. When Congenital Hypothryoidism is correctly diagnosed in the first few weeks of life and then treated with Thyroid Hormone Medications, babies will grow and develop normally in all respects of life.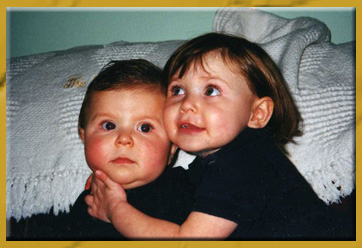 Pictured Above: Austin and Alexis Corcoran
"It is Austin that inspired me to write this story to help ease the pain of childhood illness through the big brown eyes of Oliver.
He is the very much loved rescue Bichon Frise, my very own Fluffy Marshmallow."
- Candyce J. Corcoran
"To all of the children who must take medicine each day to stay well."
- Betsy Franco Feeney